See Full Report
*Bonds had their worst month in a while.
*While it was happening, we couldn't be sure what was the cause.
*Now with PCE Prices and GDP reports behind us, we can see growth may have caused the bond slide and not inflation.
*Growth is a bullish story for stocks and a "180" from the current stagflation fears.
*If this election ever passes, markets look like they have reasons to rise.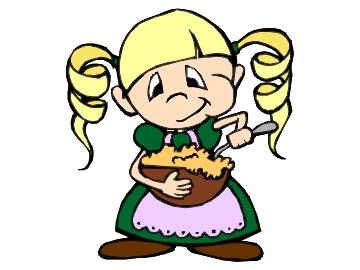 Picture: No bears to eat this porridge.
With PCE and GDP reports behind us, we can blame growth for the bond rout (NYSEARCA:
TLT
) (NYSEARCA:
AGG
). While analysts in the media said bonds were getting hit because of inflation concerns, the PCE Price Index looked benign. GDP as we know beat expectations. Growth picking up with slow inflation is a Goldilocks outcome (Can't believe we just wrote that).
That is inversely related to the calls for the US to turn into stagflation-nation. It gives us a big hope for equities (NASDAQ:
QQQ
) (NYSEARCA:
SPY
). Based on recent weak market action, we either need to get back above 212 or pass the elections to actually invest in this fundamental call.
Quick Recent Memory Lane: Stagflation
"Long-run growth prospects are dim."
In Fed Chair Yellen's recent speech on
October 14th
she used the term "hysterisis" where she said,
"The idea that persistent shortfalls in aggregate demand could adversely affect the supply side of the economy--an effect commonly referred to as hysteresis."
They likely were influenced to use the term by Lawrence Summers who has been beating a drum that the economy is headed to stagflation.
Fed Chair Yellen cited the following work by Lawrence Summers, "U.S. Economic Prospects: Secular Stagnation, Hysteresis, and the Zero Lower Bound," Business Economics, vol. 49 (April)."
The Fed has been worried about stagflation. The Fed has set up the investment community to worry about stagflation.
See Full Report
#in, $spy, $qqq, $iwm, $vxx, $ycs, $fxe, $EUO, $YCS, ^GSPC, INDEXSP:.INX, #elazaradvisorsllc, CME Globex: ES Disclosure: These trades can lose you money and principal especially when using leverage BY USING THIS SITE YOU AGREE TO TAKE ALL RESPONSIBILITY FOR YOUR OUTCOMES AND LOSSES AND HOLD ELAZAR ADVISORS, LLC AND ITS RELATED PARTIES HARMLESS