See Full Report
*EIA and IEA both came out saying there may be a supply imbalance.
*OPEC reported higher production out of KSA.
*Saudi Arabia and Iran entered into a war of words.
*Oil showing bad action lining up negative fundamentals and technicals.
We wrote
Monday morning that we expected downside in oil (NYSEARCA:
USO
) (NYSEARCA:
OIL
) (NYSEARCA:
UWTI
) this week. A new trend seemed to confirm last week and Saudi Arabia ("KSA") news appeared to change. This week several pieces of news are likely taking oil down. Oil technical "action" looks negative as well.
The Supply / Demand Equation Is Getting Worse
*Major agencies called out higher supply and weaker demand
*KSA production higher (not lower as we thought it could turn a few weeks ago)
*KSA expecting weak demand
*KSA and Iran war of words
US and global energy associations and Saudi Arabia ("KSA") seemed to come out in unison about a weaker supply / demand picture.
Here's what the International Energy Agency Said ("IEA")
"Unless demand turns out to be stronger than we currently anticipate, products stocks could rise still further and threaten the whole price structure."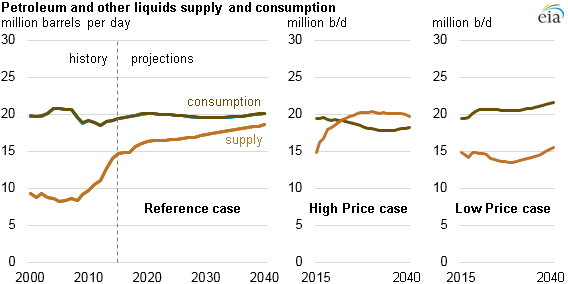 Chaim Siegel has been working with hedge funds and mutual funds as an analyst and PM his entire career. Chaim specializes in earnings and predicts, analyzes and reacts to earnings and earnings events as well as developing current company stories with a hedge fund perspective. If you want his analysis real time sign up to the right for real time email alerts. #in, $spy, $qqq, $iwm, $vxx, $ycs, $fxe, $EUO, $YCS, ^GSPC, INDEXSP:.INX, #elazaradvisorsllc, CME Globex: ES Disclosure: These trades can lose you money and principal especially when using leverage BY USING THIS SITE YOU AGREE TO TAKE ALL RESPONSIBILITY FOR YOUR OUTCOMES AND LOSSES AND HOLD BESTIDEAS, ITS CONTRIBUTORS AND ELAZAR ADVISORS, LLC HARMLESS